Last Updated on August 24, 2023 by admin
Sinead O'Connor, the Irish singer-songwriter known for her distinctive bald head, provocative pop songs and outspoken politics,  died at age 66.
Untimely death
O'Connor was found dead on July 26, 2023 in Dublin, Ireland, according to a statement from her family. The cause of death was not immediately disclosed.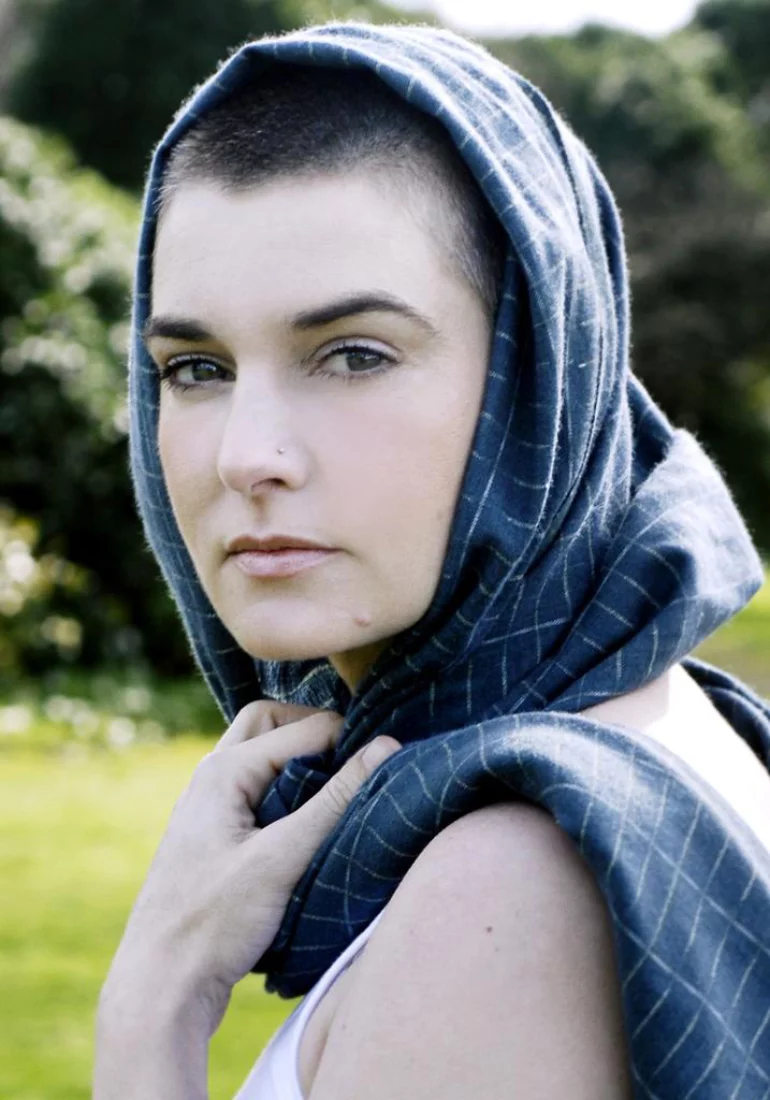 Sinead O'Connor, the Irish-born singer rose to fame in the late 1980s and early 1990s with hit songs like "Nothing Compares 2 U" and "The Emperor's New Clothes" died at 56. he garnered as much attention for her politically charged lyrics and activism as she did for her distinctively powerful voice.
O'Connor's career was marked by both significant achievements and turbulent struggles. After growing up in an abusive household in Ireland, she broke onto the music scene in 1987 with a striking appearance – a shaved head – and a voice that could waver from delicate to growling.
Sinead O'Conner's achievements
Her 1990 cover of Prince's "Nothing Compares 2 U" became a worldwide smash hit. She won a Grammy for the haunting song, with its memorable video of O'Connor shedding a single tear.
But she also made headlines for defiantly ripping up a photo of Pope John Paul II during a 1992 performance on Saturday Night Live. She regularly challenged the Catholic church over allegations of child abuse by priests in Ireland.
Beyond her music, O'Connor was known for her blunt, confrontational style in interviews. She got into high-profile feuds with other artists. Her outspoken personality and unfiltered opinions often put her at odds with music executives and band mates.
She released 10 studio albums spanning musical styles like pop, rock, folk and reggae. But after her commercial peak in the early 90s, she saw turbulent times. She struggled with mental health issues and made several suicide attempts.
Some Controversies
Though soft-spoken most of the time, Sinead O'Connor's life was marked with several controversies. In 1990, she drew the ire of Frank Sinatra, when she threatened that she would cancel a scheduled performance at the concert hall  in New Jersey if "The Star-Spangled Banner" was played prior to her appearance. That same year, she targeted Andrew Dice Clay. Protesting against the misogyny she perceived in Clay's comedy, she backed out of an  episode of "Saturday Night Live", which was being hosted by Clay.
In 1992, soon after she released "Am I Not Your Girl?", her third album, she ended dramatically ended performance of Bob Marley's "War" by ripping into pieces a picture of Pope John Paul II, This was supposed to her way of protesting against the sexual abuse witnessed in the Roman Catholic Church and resulted in a major furore, condemned by many. Two weeks after the Pope's picture event, she was loudly booed at a Madison Square Garden concert, which was being conducted to pay tribute Bob Dylan.
Once considered a rising star, her career stalled.
"Am I Not Your Girl?," stalled on the charts at No. 27. "Universal Mother" her next album in 1994, could not rise above No. 36 on the charts.
Later life
Later in life, she changed her name to Shuhada Sadaqat after converting to Islam. She was ordained as a priest in the Irish Orthodox Catholic and Apostolic Church in the late 1990s.
O'Connor was married four times and had four children. She had recently released an album and memoir in 2022 and was set to embark on a 2023 tour when she died unexpectedly at her home outside Dublin.
Ireland's president remembered O'Connor as a "trailblazing recording artist" and praised her "immense talent." Musicians like U2 and Hozier paid tribute to her influence.
But she remains a complex, contradictory figure – a raw, revolutionary talent who never fit neatly into show business norms. O'Connor leaves behind a towering musical legacy combined with a tumultuous personal history.