Last Updated on September 1, 2023 by admin
Colleen Balligner, the Youtube wonder, who influenced the interner viewers with Mranda Sings responded to allegations that she had entered into inappropriate relationships with teenagers.
Colleen Bolinger's Response
Ballinger responded to allegation of inappropriate behavior by responding with a Video on Wednessday on her Youtube Colleen Vlogs channel in which she denied all allegations saying they were "gossip" and "lies". Interestingly, Ballinger's response, predictably was part song, rendered to the strumming of the ukulele.
The response which lasted 10 minutes shared some insights–and humor. Ballinger confessed that though her team had advised her not to respond, "I realized they never said I couldn't sing about what I want to say", she sang.
Ballinger conceded that earlier on in her career, she did message her fans. But it was not in the creepy way that was being alleged now. "It was more of a loser kind of way. I was just trying to be besties with everybody."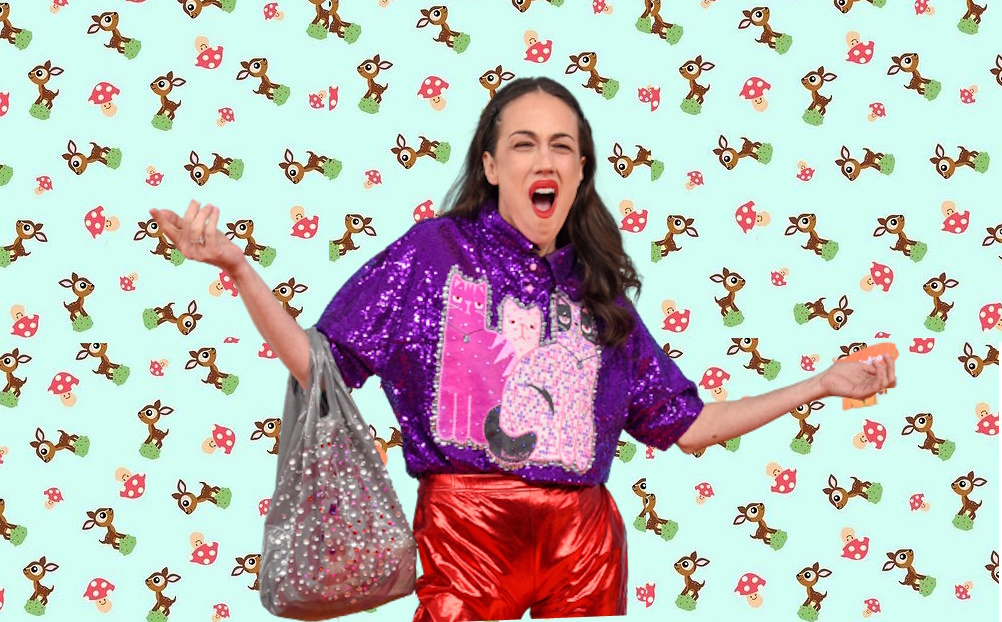 She further confessed that at times, in her DMs, she would overshare–whatever that means–but she had "changed her behavior and took accountability."
The Song – and the Defense
Condemning the allegations levelled against her as being "the toxic gossip train", she sang, "Thought you wanted me to take accountability / but that's not the point of your mob mentality / your goal is to ruin the life of the person you despise / while you dramatize your lies and monetize their demise."
At another point in the very same song, she sang, "I'm sure you're disappointed in my shitty little song / I know you wanted me to say that I was 100% in the wrong / well I'm sorry I'm not gonna take that route / of admitting to lies and rumors that you made up for clout."
In her video, Ballinger acknowledged making "jokes in poor taste" and "dumb mistakes" but added, "Was it my intention to manipulate? No." "For what it's worth, I never had any bad intentions," she said. "But I do feel like shit."
Parents have a Job to do
Answering charges that she made her character, Miranda Sings–an odd, child-like character she had created–render inappropriate dialogue for children, Ballinger claimed that she had made it clear her Miranda Sings content is "PG-13" in nature. Besides, the channel was not a kids channel and the content was not being beamed on Youtube's kids app. She further pointed fingers at the parents and said that it was the duty of the parent to ensure that their children viewed on kids content and it was their responsibility to ensure that what their children saw was suitable for them.
"The only thing I've ever groomed is my two Persian cats / I'm not a groomer, just a loser / who didn't understand I shouldn't respond to fans / and I'm not a predator even a lot of you think so / because five years ago I made a fart joke," Ballinger sang. Ballinger referred to grooming as she has been accused of child grooming, among other things.
Colleen Ballinger not New to Allegations
Allegations against Ballinger are not new. They surfaced about three years ago, in 20202. As reported by many news outlets then, fellow YouTuber, Adam McIntyre, had made a video titled, "colleen ballinger, stop lying". In this video, McIntyre revealed that Ballinger had "formed an inappropriate personal friendship with him while he was between the ages of 13 and 16″.
He alleged that she had sent him lingerie as a joke. He also said that during their friendship that lasted years, they had exchanged text messages and that Ballinger had given him access to her social media and that he had helped her generate content ideas.
Responding to Ballinger's denial in a tweet, McIntyre wrote, "as much as colleen discredited & made fun of me, im glad her video did ONE thing, show you all EXACTLY the type of evil woman she is, that a lot of us have experienced over the past few years behind the scenes, the mask has slipped…everyone meet the REAL colleen ballinger."
Based on various media reports, while till 10 years of age, the preteen is supposed to have found something to emulate in Ballinger's comic characterisation. He later formed a close friendship with the Youtube influencer. The level of closeness can be gauged from the used langerie that Ballinger sent him, as well as questions–what was McIntyre's favorite position–that she asked him.
According to McIntyre, he was part of Balinger's closed Twitter group. It was on this group that some of the inappropriate texting happened. As proof of the truth behing his statements, McIntyre has posted snapshots of some of the conversations on the closed group in public forums.
McIntyre is not alone in tearing down Ballinger's influential persona. Allegations have been levelled not only against Ballinger but also her best friend Kory Desoto, her ex-husband Joshua David Evans, and her brother Trent Ballinger,
Under-aged fans have alleged that Trent sent them inappropriate text messages, Ballinger question them about their sex lives and in one case, DeSoto bullied them about their weight.
Ballinger's fan base runs into millions. However, the grooming controversy cost her plenty. According to news reports, she is supposed to have lost over 30k subscribers.